Long ass days of hard work bring stress & this was exactly what Zane Penn was going through as of late. His side chick Jenny Hayes was there to comfort him and offer her hands and body. She started working his muscles with her tiny hands rubbing out the knots in his back. She later wrapped her lips around his big uncut cock in hopes of allowing Zane Penn a huge release. Zane needed more and porked Jenny's ass full of sausage. He pounded away until her tiny ass brought an explosion of cum all over her back. Zane could always count on Jenny to drop a load.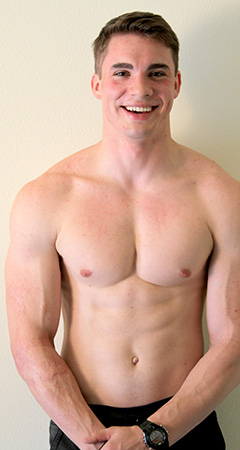 maxi81

-

1 year ago
This scene was ok. Sloppy lazy missionary position though...
Icarus213

-

4 years ago
Great looking guy, and I liked his personality, too. He was liking that blow job.
nsmith5266

-

4 years ago
beautiful boy
ryley004

-

4 years ago
Loved the cowgirl in this scene! Jenny really knows how to ride a guy's cock! Also loved the viewpoint with the guy laying sideways on the bed. Very impressive, keep it up!
pudgester

-

4 years ago
Nice to see handsome Zane again. Far more entertaining than his lame attempt with a girl on another site. Though not the best, certainly not bad. I hope Jenny got rewarded with a full meal.
manicm8

-

4 years ago
Wow, that was awesome. Zac Penn needs to do another video soon...