Hairy hottie Wade County returns! We promised him a smoke show, so we lined up Renee Hurtz and sat back and watched the fireworks. This fuck started off soft and sweet and quickly got rough and hot as these two horny young people pinned each other down and fucked till they were senseless. Thanks for sharing guys! Always great to see two young gorgeous people going at it. That raw, organic, hot sex seemed to be just what the doctor ordered for both of them.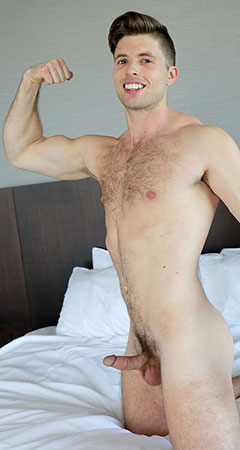 collegeboi594

-

1 year ago
Ya'll are aware the site is called "Hott Guys Fuck" right?! If you want to see hot girls fuck you can literally go to any other straight porn sight.
Krausjl2

-

1 year ago
Can we see doe pussy? Or naw 🙄
Awesome

-

1 year ago
I agree I really want to see the blonde curly haired guy that's in the preview!!
blkchoc78

-

1 year ago
Great vid.
HalaMadrid11

-

1 year ago
Anyone know how I can cancel my subscription?
Underdogg

-

1 year ago
Renee is amazing
torrancew

-

1 year ago
guy change cameramen , all video suck , he always manages to find the worst side of the scenes, no zoom of pussy when fuck, very beginner video footage
hgfismything

-

1 year ago
when do we get to see the hot blonde man that was in the preview!?
jinmichaels

-

1 year ago
I agree doc tay tay should do a scene with someone on here
sXvgjBvgEpJv

-

1 year ago
I can go without seeing this one. Can we get a scene with DocTayTay?