Jul 29,2019
We LOVE Nerdy Guys! Zeek Simons Fucks Clara Fargo Before She Blows Director
63328 views
100%
0%
Don't let the glasses and nerdy look deceive you... Zeek Simons is no geek. He is, however, packing a long pole that Clara Fargo just couldn't get enough of. Don't you just love to see those eyes light up when a surprising, big, cock comes whipping out of some pants? Once Clara saw Zeek's yard stick dick, she was ready to jump right on. She loved Zeek's dick so much that her pussy was creaming on it the entire scene. Lesson learned: don't judge a book by its cover. After the shoot, Clara asked our director for a ride home but little did he know, she was after more than just a ride...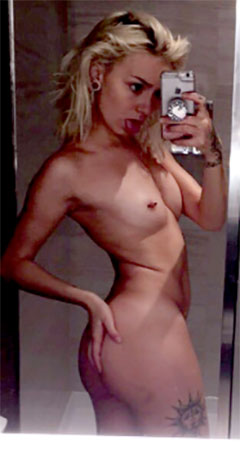 OfficialLaEL

-

7 months ago
Video is working for me. Please HARD REFRESH. Cntrl SHift f5
dbwfkTzZgM

-

9 months ago
Really enjoyed the guy and the pipe work but the video is busted
dbwfkTzZgM

-

9 months ago
Can someone fix this??
squareround123!

-

9 months ago
Why isn't the main part of this video with the new guy available for streaming? You need to fix it so it is! I'm very disappointed, and I've never had this issue with any of the other videos.
mih2852

-

9 months ago
yes can you also show the director's face pls?
Jinmichaels

-

10 months ago
Just a quick thing can we see the director's face too if he's gonna do stuff with the girls afterwards? It's called hot guys fuck we wanna see the hot guy
Pecker72

-

10 months ago
Would love to see more scenes with guys who have an absolute unit between their legs. Always find those scenes extra hot!
OfficialLaEl

-

10 months ago
@GgSyT4hmAfft Please make sure you clear cache & cookies. Hover over video player & select gear. Change to 720p.
GgSyT4hmAfft

-

10 months ago
this video isn't working properly for me. it keeps looping back to the start and i only see like 6 minutes of it
JasonBeck

-

10 months ago
@rosemarymanor -It's Jared Flores who is completely missing from the models gallery for some reason. https://hotguysfuck.com/jared-flores/
JasonBeck

-

10 months ago
Just one person's opinion, but the director's "extracurricular activities" after some of these videos-while amusing at first-is starting to feel a little pervy and cringey at this point. It also takes away from the star of the scene as well.
JasonBeck

-

10 months ago
I guess the old adage "Never judge a book by its cover" certainly applies here. Zeek's not really much to look at for me, but damn the guy is a straight up SAVAGE with that fucking yard stick between his legs.
rainbowgary

-

10 months ago
I love the BJ in the car. I am thinking that the director is Taylor, who I always enjoyed at the ********. It also looks like he is getting another BJ in the next scene.
rosemarymanor

-

10 months ago
Who's the first guy in the opening clip, the "fan of big white booty"...
frogman12

-

10 months ago
Clara is gorgeous! Love that butt and perky tits!
giftcard

-

10 months ago
this guy is sexy as hell.I love the view from behind watching these guys show off their holes while they pound pussy.... It would be even better to see the girl finger one of these studs ass as he fucks her.
WE1znEcfDYK3

-

10 months ago
this guy is AMAZING
Jko122

-

10 months ago
The couple asking to send an E-Mail in the end is probably one of the hottest couples of the whole site ... hopefully we don't have to wait too long for their scene ....
sXvgjBvgEpJv

-

10 months ago
I'll skip this update.